LA MENTE: relaunch


Rebranding / Graphic Design / Art Direction
Market research / R&D / Project Management

Japan Natural Laboratories Co., Ltd. (2016-2017)


ABOUT

Since the year 2000, "LA MENTE" hasn't changed its design at all.
While the brand was eating up its brand equity for more than 10 years, it was also suffering from scalping and cheap sales and was desperately in need of developing new customers.
This relaunch project started with creating and restating the brand, supported by valid research and the proposal.






DESIGN DECISION

Starting by researching the consumer experience, brand history, and surveys in every department involved, I set three goals for this project. "Preserve the initial brand value," "improve the brand communication and out-of-box experience," and "clarify the campaign schedule and product release."
In the execution of the new visual design, I chose to continue using the iconic, fresh color scheme of White x Green but revised it so the brand could adjust to the new digital era.


CHALLENGES

As stated above, brand equity was eaten up, and the brand guideline and design regulations were forgotten over the decade.
The research involved sorting out the remaining products in every size and material, and analyzing the data from the customers and sales.
Based on the examinations and the budget, I restated the brand and adjusted the overall visual design of the product.
Below are the researches and the proposal deck;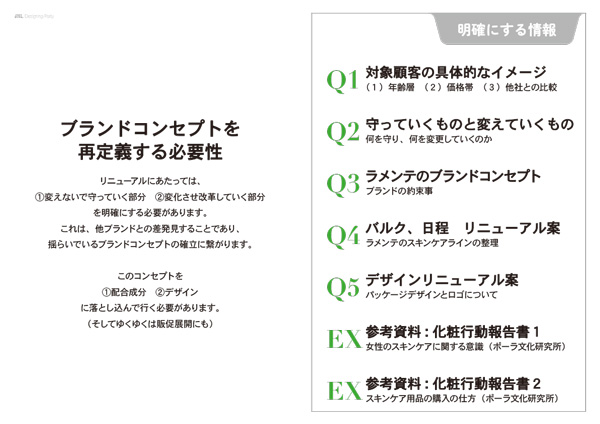 PROPOSAL DECK
— NEW VISION, NEW STATEMENT

I showed the renewed brand image and the statement, being straightforward about the overall project.
I also showed major questions that the internal teams would have in the index and tried to assure them that I was prepared to explain everything.


PROPOSAL DECK
— STATING THE MARKET VALUE

After conducting research, such as competitive analysis, I showed the result visually to support the new brand statement and its visual language.

Since this proposal deck was passed internally, including the executives and non-designers, I made sure that everything on this deck was understandable and communicative.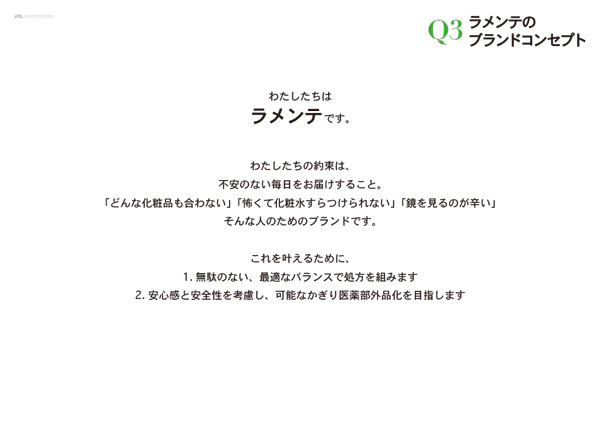 PROPOSAL DECK
— STATING THE BRAND CONCEPT

These pages show what should be restored as the core brand value and what should be evolving to adjust to the modern market and potential needs.

Based on researches and analysis, I stated the renewed brand concept and its brand voice.



PROPOSAL DECK
— PRODUCTION CALENDAR AND NEW VISUAL

Although I wanted to explore the new visual language, my peers were more sales-heavy and production-focused.
I presented the development schedule and suggested a plan aligned with the production line and marketing campaign, showing the procedure as simple as possible.

As for the design renewal plan, I made sure that the new look would reflect the brand's core values and new voice.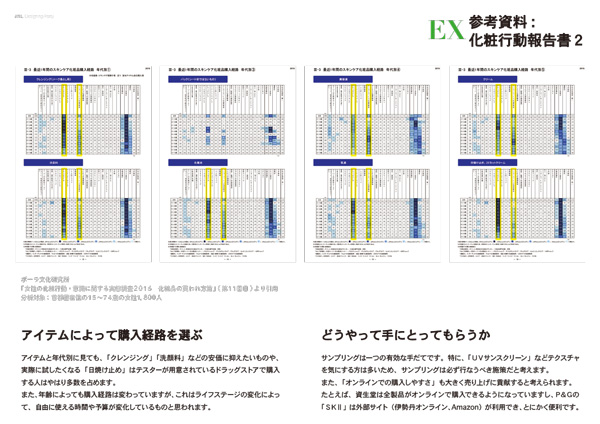 PROPOSAL DECK
— SUPPORTING INFORMATION

To support the proposal, I also added the reference and numbers I used.